Introduce CCDS VisitAbility Project
"Visitability" is an international movement to change home construction practices so that virtually allnew homes, not only the custom-built ones, offer basic home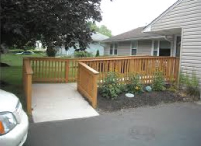 access to everyone – including people with diverse abilities who are able to have a comfortable and accessible visit.
The Canadian Centre on Disability Studies (CCDS) has embarked on a 3-year project intending to promote VisitAble Housing for all Canadians – "VisitAbility Project". The project objectives include, but are not limited to:
To Increase understanding of VisitAble housing (i.e. preferred practices, lived experiences, review of current policies, and identifying barriers and opportunities);
To develop and implement strategies to promote VisitAble housing among buyers, builders, policy makers, and other stakeholders; and
To increase awareness of VisitAble housing by highlighting positive impacts, such as safety, social inclusion, and active living, as well as inclusive community building and sustainable housing.
One of the important components of the project involves task forces which are being developed in key regions across Canada. A Task Force will consist of representation of consumers, housing professionals, and policy makers, with a main goal to promote visitable housing in their municipality. CCDS will provide coordination, information, resources, facilitation of knowledge sharing, input and oversight.
It is our pleasure to announce that Richmond has been selected as one of the 5 municipalities to host a VisitAbility Task Force, through the coordination of the Richmond Centre for Disability (RCD). Other municipalities involved are Edmonton, Ottawa, Edmonton and Winnipeg.

Richmond VisitAbility Task Force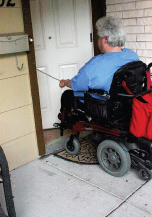 It is indeed a pleasure to announce that the Richmond VisitAbility Task Force has been officially established. The Richmond Centre for Disability (RCD), led by Ella Huang, is happy to assume the role of Task Force Coordinator; while the City of Richmond will provide technical and planning support for the process, guided by Dena Kae Beno and Alan Hill. In addition, the research findings will be utilized to update the City's Affordable Housing Strategy, including accessibility/inclusive housing guidelines and other City policies that address visitability and accessibility requirements.

Task Force Membership
Our aim is to incorporate multi-stakeholder perspectives to the task force and your knowledge and expertise as a Housing Professional is valuable to empower and enable the Richmond VisitAbility Task Force and CCDS research moving forward.
If you are interested in joining Task Force, please contact Task Force Coordinator:
Ella Huang at ella@rcdrichmond.org